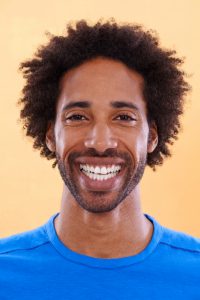 Choosing a family dentist takes research. Which dentist in the Prince Albert area has the training and passion to take care of your oral health? Explore what Jerry Janzen DMD and Jenna Gogolinski DMD offer patients of all ages.
What's important in choosing a Prince Albert dentist? While answers to that question might vary a little person to person, the basics remain the same. Credentials, skill, patient involvement, compassion–these are the marks of an excellent dentist. They are characteristics you and your family will find in Jerry Janzen DMD and Jenna Gogolinski DMD.

Your Prince Albert dentist has great credentials
The best dentists have attended excellent undergraduate programs and solid dental school programs. But beyond that, great dentists are passionate about continuing education–both for themselves and for their patients. For instance, Dr. Janzen has attended the prestigious Kois Center of Clinical Excellence to keep his aesthetic, restorative and implant skills sharp and state of the art.
Both he and Dr. Gogolinski share intense dedication to teaching their patients about oral health. From children to seniors, everyone can learn to take excellent care of their teeth and gums.They value patient participation in treatment plans and formulation of aesthetic and oral health goals.
Your Prince Albert dentist is very skilled
It may go without saying,  but your best choice for a family dentist has a broad range of skills. From oral examinations to diagnosis to complex restorations such as dental implants, your dentist in the Prince Albert area should possess the knowledge and manual dexterity to execute the most precise and delicate of procedures such as root canal therapy and cosmetic bonding.  Investigate the dentist's menu of services online or interview the doctor and staff in person.
Comfort and compassion mark the best Prince Albert dentist
Have you ever been nervous about going to the dentist? Many people experience dental anxiety. How does your prospective dentist accommodate patient fear? Is the facility inviting? Are the staff welcoming? Are their sedation options available? Doctors Janzen and Gogolinski view their patients as more than a set of teeth and gums and understand that they treat the whole person and their overall well-being.
Great dentists also understand that smile aesthetics mean a lot personally and out in the professional world, too. When smiles are bright and healthy, patients project confidence. So, find out about a new dentist's cosmetic services. Do they include smile makeovers, porcelain veneers, teeth whitening and other state of the art treatments?
An ounce of prevention is worth a lot at the dentist's office
The best dentist for you and yours stresses preventive care. Cleanings, exams, x-rays, periodontal care, oral cancer screenings–these services aren't glamorous, but they are vital to optimal oral health. Pediatric services must include dental sealants and fluoride treatments as well as orthodontic evaluation.
Doctors Janzen and Gogolinski want to see their patients semi-annually for exams and cleanings. Plus, they are always available to answer questions or address an urgent situation or emergency.
Your Prince Albert dentist would welcome a phone call
Could your choice of a new dentist end at the office of Jerry Janzen DMD and Jenna Gogolinski DMD? Why contact the staff today and arrange a consultation? Bring your questions. The doctors would enjoy telling you why they could be your dental care providers.