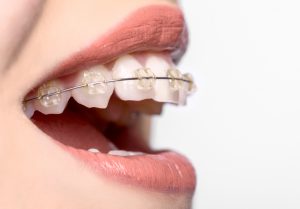 Nowadays, you hear a lot about Invisalign and other advancements in orthodontics, making traditional braces often sound like they aren't as effective or aren't a good idea to align teeth. However, this couldn't be further from the truth. Traditional braces offer certain benefits that can't typically be achieved with other forms of orthodontics. In addition, advancements in dentistry now allow metal braces to have certain features, making them more discreet. If you're looking for braces in Prince Albert, we want you to be well educated about the benefits of all orthodontic treatments, including metal braces, to make the best choice for your alignment needs.

Choosing Metal Braces
When you're looking to improve the appearance of your smile, many are hesitant to take the next step to seek a consultation due to certain disadvantages that come with braces. Yes, braces are noticeable and cause certain restrictions, however, these two disadvantages are shadowed by the numerous benefits associated with traditional braces.
While metal braces have a bad rap for being ugly, now braces offer new options to make them more discreet, such as brackets to match the enamel of your teeth. Thanks to these advancements, traditional braces will no longer stick out like a sore thumb, so you can straighten your teeth without feeling self-conscious about the braces.
Metal braces are also stronger and more stable than other forms of orthodontic treatment in Prince Albert. Plus, they are able to fix a wider range of bite and alignment issues that can't be resolved using other forms of orthodontics. The metal used for traditional braces is very strong when compared to other treatment options, which means they are less likely to break, whereas, the plastic used on other treatments can break more easily, causing a disruption in the treatment.
Metal braces are also much more cost effective than other forms of orthodontics. In fact, they are the most affordable option, so you can get the smile you want without investing a large amount of money.
Now, you have a number of options available with metal braces. With new features and new designs, you can have a customized treatment plan to move your teeth, while enhancing the versatility and function of having braces. For example, self-ligating braces and those attached behind the teeth are much more discreet, allowing you to fix your smile without drawing unnecessary attention to your mouth.
Since the metal is more adjustable and versatile, your dentist will be able to more your teeth into place better for enhanced results. Your teeth and bite will properly align, no matter how bad your smile was before treatment.
Braces in Prince Albert
Dr. Jerry Janzen, DMD has been providing orthodontic treatment to the Prince Albert area for years. As a reputable dentist for orthodontic treatments, he is able to create a naturally straight smile using a number of orthodontic treatments, including traditional braces. He'll help you get a smile you'll love to boost your confidence. He offers traditional braces for both young teens and adults to smile brightly with straight teeth.