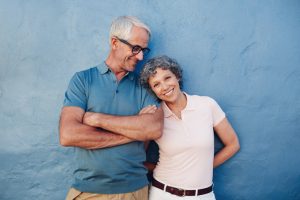 Prevention is the best medicine. Why treat a problem if you can prevent it? Yet, your restorative dentists in Prince Albert, Dr. Jerry Janzen and Dr. Jenny Gogolinski are very busy bringing smiles back to full aesthetics. Despite everyone's best efforts, oral injury, tooth decay, and gum disease sometimes damage our smiles. However, this outstanding dental team creates innovative solutions to simple and complex dental issues. Your smile is in the best of hands.
Although not recognized by the American Dental Association as a specialty per se, restorative dentists work hard to acquire skill sets which preserve as much natural tooth structure as possible. Or, these dentists will replace missing teeth with fully functional and attractive prosthetics. Like Drs. Janzen and Gogolinski, all dentists in Prince Albert and across North America are well-trained in treatments that repair decay and gum disease and that cover, protect and replace teeth as needed.
Because restorative dentistry is an important part of their practice, along with preventive services and cosmetic dentistry, Drs. Janzen and Gogolinski place a high value on continuing education courses and on understanding exactly what the patient needs and wants in order to have a great smile.
Services Offered
Of course, Drs. Janzen and Gogolinski see their patients twice a year for cleanings and exams. These visits check for decay and gum disease, assess bite and condition of existing restorations, look for oral cancer, and examine jaw joint function and evidences of teeth grinding. The hygienist scales teeth to remove plaque and tartar, and she takes digital X-rays to reveal any hidden problems.
If the dentist encounters a problem, he or she addresses it with one or more restorative services. They include the following:
Tooth-colored fillings Made from durable and natural-looking composite resin, a mixture of glass and acrylic, these fillings bond right to healthy tooth structure. Less enamel preparation is required than with traditional amalgam fillings.
Porcelain or Porcelain Fused to Metal (PFM) crowns These tooth-shaped jackets cover and protect teeth from gum to crown. Appropriate for extensive decay, oral injury, root canal therapy or restoration of a dental implant, the dental crown confers natural appearance and function. Crowns also anchor fixed bridgework.
Fixed bridgework Bridges replace one, two or more teeth in a row with porcelain pontics, or artificial teeth, anchored to neighboring teeth with crowns. Stable and secure, bridges look natural and with good care last a decade or more.
Dentures Full conventional dentures replace an entire arch of missing teeth. They are custom-made according to oral impressions from tooth and gum colored acrylic. Partial dentures replace one or more teeth in various positions in the mouth. Made from acrylic mounted on a light metal frame, partials clip to neighboring teeth via metal clasps.
Dental implants These artificial teeth reside right in the patient's jaw, bonding to it through a natural process called osseointegration. Lasting for decades, implants are incredibly lifelike in look, feel and function. Place in multiples, they may anchor bridges or full dentures, too.
What Do You Need?
If you are concerned about the health of a tooth, don't worry. Contact Dr. Jerry Janzen and his professional team for a restorative dentistry consultation. Learn what solution is best for the life of your tooth, and expect to be smiling again soon.