Emergencies are rare, but they do happen. Your emergency dentists in Prince Albert are Dr. Jerry Janzen and Dr. Jenna Gogolinksi. Pain, swelling, broken teeth and a lost crown are the most common dental emergencies, but anything is possible. In some cases, you may be on vacation or unable to make it into the office when an emergency arises. Our office in Prince Albert, SK is quick to assist you whenever a dental emergency arises. Meeting urgent dental needs as soon as possible is very important – especially if you have just lost a tooth. Time is of the essence and we want you to get it taken care of immediately.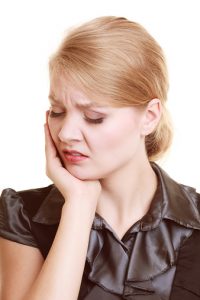 Common Dental Emergencies and Remedies
Dental emergencies occur most commonly from the following:
Lost or broken tooth
Cracked or broken crown
Severe toothache
Something caught between teeth
Bleeding lip or tongue
Broken Jaw
We're here to help. Below are a few short-term remedies you can try before seeking emergency help.
Lost crown, veneer or permanent bridge: It isn't uncommon for a crown, veneer or bridge to come loose. If it gets to the point where the crown, veneer or bridge has popped out, your primary goal is to NOT swallow or lose the tooth. Be sure to store it in a safe place and schedule an appointment as soon as possible.
Not sure what to do? Here are a few friendly tips just in case a tooth replacement is loosening or has fallen out:
Place the tooth replacement in a clear sandwich bag or medicine vial (don't use tissue or a paper towel).
Re-seat (insert) a crown and "snap" it back into place.
Use Vaseline or an FD-approved denture adhesive as a temporary glue to hold your corn, veneer or bridge in place.
Broken tooth: If cold air or water causes pain, chances are you're dealing with a broken tooth. Not to worry! Always make sure not to ever eat on the damaged tooth – a crack can spread and cause major damage. You should schedule a dental visit as soon as possible, but in the meantime, give these self-care measures a shot:
If the tooth is painful, take acetaminophen or another over-the-counter pain reliever. Rinse your mouth with saltwater.
If the break has caused a sharp or jagged edge, cover it with a piece of wax paraffin or sugarless chewing gum to keep it from cutting your tongue or the inside of your lip and cheek.
If you must eat, eat soft foods and avoid biting down on the broken tooth.
When An Emergency Happens, Call Us First
Your Prince Albert emergency dentist is here to help. We will discuss your emergency and offer advice for managing it until we can see you. We will try as hard as possible to provide patients with the same-day care they need. Speak with our staff in Prince Albert, SK for more information. We also welcome patients in the surrounding communities of Davis, Crutwell, White Star, Kalyna and beyond.