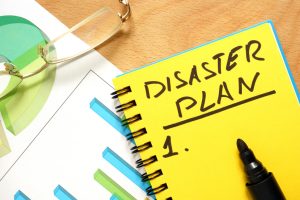 The sky is hazy above you, at least what you can see through the canopy of faces. The ice is cold on your back. Their words are raining onto you, mostly just bouncing off into garbled nothing. You finally piece them together to form a cogent thought:
"Are you OK?"
Why is this the first thing they always ask someone who's not OK? You get up and one of your friends hands you something. You look down in horror to see that it's one of your teeth. Something needs to be done, but who should you call first? An emergency dentist in Prince Albert knows just what to do.
What Is A Dental Emergency?
A dental emergency can be a very jarring experience. Anything that deals with trauma to the teeth can leave someone scared and anxious. It's best to have a plan in case you find yourself in the middle of one. Common dental emergencies are:
Lost or damaged tooth or crown
Severe toothache
Something stuck in-between teeth.
Bleeding lip or tongue
Broken jaw
The biggest indicator of a dental emergency is pain. If you find yourself experiencing a lot of pain in your teeth or jaw, it is probably an emergency and you should act immediately.
What Do I Do?
The first step is to remain calm so you can think as clearly as possible. The next step is to make sure you are in a safe area. You make need to evacuate wherever you are if there is a potential for you to get hurt more. This is when you should call us. We will advise you on what to do about your emergency in the moment and try to prep so we can see you as soon as possible. Time is of the essence when it comes to relieving your pain or saving your tooth. Common things you can do is try to clean the area with warm water and apply a cold compress for pain. Lost teeth tend to be more viable for replantation if they are quickly put into a container of milk. If possible, please have someone else drive you to the dentist's office. Should there be an overt amount of bleeding, or we cannot care for you on the same day, you may need to go to the hospital instead. Generally, we will be able to see you for all dental emergencies immediately at the office.
We're Here to Help
We're here to address any dental emergency you might experience. It is imperative that you call us immediately so we can help you. A dental emergency is never pleasant, but you can rest assured we will try to help you as soon as possible should you find yourself in one.