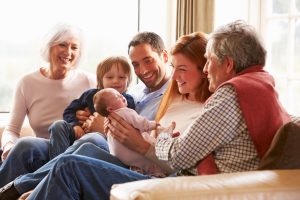 You're busy – between your kids, your spouse, your job, and your parents, there just aren't enough hours in the day. That's why it's so important to learn the quickest, easiest ways to take care of your teeth. In this post, the Dr. Jerry Janzen, your premier dentist in Prince Albert, gives you the top tips on how to make oral care fun for the whole family.
What Are The Top Five Ways To Make Oral Health Fun For The Whole Family?
Dr. Janzen and Dr. Gogolinski recommend the tips below for everyone, regardless of age:
2x2x2 – Brush gently for two minutes, twice a day – and floss while you're at it. Be sure to see your dentist at least twice a year for professional exams and cleanings, since an ounce of prevention is worth a pound of cure when it comes to your smile.
Eat Healthy – Limit sugar to prevent tooth decay. Cut out sodas and fruit juices and switch to water, and enjoy leafy greens and dairy products that are loaded with calcium – say cheese, since this treat can help prevent cavities.
Don't Smoke – Using tobacco in any of its forms not only increases your risk of oral cancer exponentially, it leads to gum disease, tooth loss, and bad breath. Do your entire body a favor and quit today.
How Can I Make Oral Hygiene Fun For Kids?
We recommend using coloring book pages, stories, and activity worksheets to make the dentist seem fun for kids. You can read children's books and watch cartoons about the dentist, and play a fun song to make sure you brush for a full two minutes. Since tooth problems can arise as soon as teeth appear in the mouth, be sure to schedule your child's first appointment with their children's dentist in Prince Albert no later than their first birthday.
How Can I Make Oral Hygiene Enjoyable As An Adult?
Most adults only brush for about half the time they should, but they often brush with too much pressure to try to make up for the quick routine. This habit leaves your teeth vulnerable to cavities, and also causes gum recession. Instead, switch it up – consider an electric toothbrush that uses the proper amount of pressure and is perfectly timed. And, since a lot of people skip flossing because it hurts, try a satin style dental tape to make the experience pain-free.
How Can I Make Oral Hygiene A Priority As A Senior?
Seniors face two common dental problems – tooth loss and gum disease. Rather than being resigned to dentures, you can keep your remaining teeth strong and support your jaw with life-like, long-lasting dental implants. And, we're the professionals you need for periodontal therapy to make your gums healthy.  You can have the brilliant smile you deserve your whole life long with regular dental care from our team.
Now that you know how you, your kids, and your parents can keep their smiles healthy no matter what age they are, schedule your appointment with Dr. Jerry Janzen today!