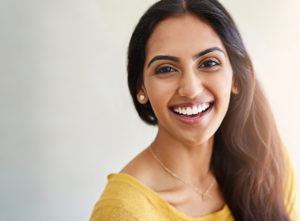 Are you looking for your next Prince Albert dentist? Finding the right dental professional for you and your whole family can be difficult if you don't know what to look for, but that doesn't make it any less important.
It's important to feel comfortable with your dentist so that you can communicate clearly about your issues and most importantly—attend all of your appointments. Here's a helpful guide to finding the perfect dentist for you and your family.
You Need to Find the Perfect Dentist!
Find a dental practice that strives to offer these things to your family:
Providing high-quality dental care that has the patient's oral and overall health in mind.
Ensuring a caring, warm environment that helps patients to feel safe and comfortable.
Giving extraordinary, positive dental experiences to ensure that patients return to get the dental care their smile needs.
Your dentist should also strive to provide:
Honesty and trustworthiness.
Respect for everyone in the work place and all patients that visit our office.
Integrity by acting with high moral and professional values.
Appreciation for every staff member no matter what role and for patients that choose to trust our office to take care of their family's health.
Growth both personally and professionally.
Responsibility for ourselves and our community.
Giving back to local and traveling patients in the best way we know how: customized dental services!
Be "Chewsy" When It Comes to Picking Your Family Dentist
Feel free to call your potential dentist and ask these questions before scheduling your first appointment:
Is the location close to you and your loved ones?
Are the hours and location convenient to you?
Is the office easy for you to get to from your job and/or your house, or will you miss appointments because of rush hour?
How well educated and trained is your potential dentist?
What's your dentist's mission statement or approach to dentistry?
Does your dentist continue his education and keep up to date with advancing dental practices?
How does your dentist handle dental emergencies?
Is your insurance in-network or do they offer financing options that fit your needs and budget?
If you've been struggling to find a new dentist that meets your expectations for health care—especially dental care—be sure to do your research and call your potential dental offices.
---
Meet Your Dentists
When you come to our Prince Albert dental practice, you'll find a team deeply committed to delivering the best in family, cosmetic, and restorative dental care. Whether you need help with a basic checkup and cleaning for yourself or your little one, or you need a more advanced service like porcelain veneers or dental implants, Dr. Janzen can help. Feel free to call our dental office!