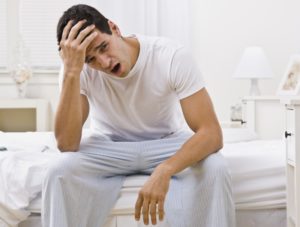 Not getting enough sleep is annoying! You might nod off during the day, have trouble concentrating, and be extremely irritable. But are these consequences of not getting enough Zs where the buck stops? Unfortunately, no. A lack of sleep is dangerous — extremely dangerous, which is why finding a solution to your perpetual drowsiness is vital. You may need treatment for sleep apnea in Prince Albert or other medical help so you can avoid the devastating consequences of not getting enough rest.
Diabetes
An unhealthy diet is probably what most people think of when they consider the risk factors for type II diabetes; they may not realize that not getting adequate rest can also contribute to the development of this troubling condition.
Sleep helps your body to regulate hormones and keep your glucose levels where they belong. Poor quality sleep or too many nights of staying awake for hours to binge-watch Netflix could knock your entire system out of whack, making it difficult for your body to manage sugar.
Cardiovascular Problems
Your heart, veins, and arteries compose a complex system that requires a lot to go right. When you don't get enough sleep, your body produces more C-reactive protein (CRP). This protein is a significant risk factor in the development of cardiovascular disease. You may end up with a heart attack, stroke, high blood pressure, or an irregular heartbeat.
Accidents
Did you know that driving drowsy is almost as bad as driving drunk? When your mind is dragging due to lack of sleep, your reaction time slows down significantly. According to one estimate, fatigue plays a role in 100,000 automobile crashes each year in the United States — and it may have been a factor in over 1,500 deaths on the road.
Obesity
Not sleeping enough may increase your appetite and make it more difficult to say no to unhealthy foods. As a result, you could gain weight and experience an increased risk for many unpleasant health conditions, including cancer, diabetes, and heart problems.
How Can You Get More Rest?
The first step to getting all the Zs you deserve is figuring out what is depriving you of sleep. If your partner has noted that you're a noisy sleeper, you might have obstructive sleep apnea. Treatment can help you stop snoring in Prince Albert and dramatically increase the quality of your rest.
If stress, pain, or other problems are causing you to stay awake at night, your doctor may be able to suggest therapies or prescribe a medication to help you rest better.
A lack of sleep can kill you! Sleep apnea treatment in Prince Albert might just save your life and help you be more alert, relaxed, and happy every day.
About Our Practice
Drs. Jerry Janzen and Jenna Gogolinski are proud to serve the Prince Albert community. If you've recently been diagnosed with obstructive sleep apnea, we can provide a custom-made oral appliance that will help you get better quality rest. You can contact us at 306-763-7841 with any questions about this useful and potentially life-changing treatment.