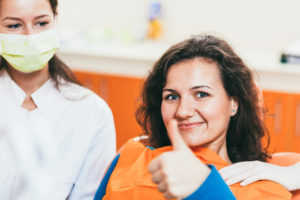 If you have one or two missing teeth, a dental bridge in Prince Albert may be just what you need to regain your smile, your confidence, and your ability to eat all of your favorite foods without worry. But if you've never had a dental bridge procedure, you might be a little nervous about your upcoming treatment. Here is a quick guide to what you can expect during and after your procedure.
Fitting Your Dental Bridge
Getting a dental bridge is a fairly comfortable process, and it takes just two appointments with your dentist. At your first appointment, your teeth will be prepared, which might require that they be filed down a bit or filled in with a special material. Then, your dentist will take some impressions of your mouth. You'll wear a temporary restoration while a laboratory creates your permanent bridge. Once the bridge is finished, your dentist will attach it to your teeth with a special dental cement.
You may need some local anesthetic while your dentist in Prince Albert is fitting your bridge, but it's a noninvasive procedure that they perform all the time. There's no reason to be nervous about it!
How a Dental Bridge Changes Your Routine
After the anesthetic wears off, your bridge should feel very comfortable in your mouth. It may feel so natural that you forget it's there! Still, taking care of your bridge requires that you make a few simple adjustments to your routine:
When you're flossing, be sure to floss underneath your artificial tooth. You can either use regular dental floss or a proxybrush, which is a little tool that is specifically designed to clean under bridges.
Be mindful of what you eat. A dental bridge is very strong, but to decrease the chance that you'll accidentally damage it, don't chew on anything hard (like ice), and try eat a diet that contains lots of fruits and vegetables rather than a lot of meat.
If you grind your teeth, do your best to stop this habit. If the grinding happens at night, ask your dentist about getting a nightguard.
Visit your dentist twice a year so they can make sure your bridge stays in good shape.
How Long Do Dental Bridges Last?
If you take good care of your bridge and no accidents befall it, you can reasonably expect it to last for 10 – 15 years. Some bridges last even longer! However, if you ever notice that your bridge feels loose, or it is becoming difficult for you to chew comfortably, please see your dentist. You may need to get your restoration replaced or repaired sooner than you expected.
Are you going to get a dental bridge in Prince Albert? You can expect a comfortable experience that boosts your oral health and improves your smile's appearance!
About the Dentist
Dr. Jerry Janzen, a native of Prince Albert, has been practicing dentistry for over 30 years. He has received advanced education from the prestigious Kois Center in Seattle, and he loves to put his vast knowledge to work for his patients. If you would like to talk to Dr. Janzen about restoring your smile, please contact our office at +1 306-763-7841.