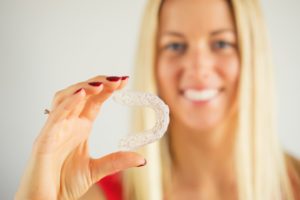 With the new year here, are you feeling an itch to fix your teeth and create a gorgeous new smile? If so, then there's great news; you have a few options to help you achieve the look you've always wanted. As you continue reading, you'll learn about three possible avenues: traditional orthodontics, Invisalign in Prince Albert and porcelain veneers. By choosing one of these options, you can enjoy a brand-new appearance and heightened confidence!
Traditional Orthodontics
More than likely, you're familiar with traditional orthodontics (metal braces), but you may not be sure how they work. The procedure consists of a series of brackets, bands and wires that function in unison to gradually adjust your teeth until they are straight. The reliable procedure is the most common way of fixing a bite, usually delivering the final results in 24-36 months.
While metal braces are highly effective, some patients aren't comfortable with having the noticeable components in their mouth and the dietary and oral hygiene changes that are required. Thankfully, there's another orthodontic option.
Invisalign
With Invisalign, you can enjoy a discreet treatment process, while still receiving the same benefits of traditional braces. The difference is that, instead of metal brackets and wires, your dentist will custom design a series of clear-plastic aligner trays that will comfortably guide your teeth to their correct position.
Once your trays arrive from an Invisalign-certified lab, you'll retrieve the entire treatment set. Here are some details about the process:
You'll need to wear your trays for 20-22 hours a day.
You'll wear each set of trays for two weeks and exchange them for the next pair in the series.
The trays must be removed before eating or drinking anything other than water.
Before performing any type of oral hygiene, you'll need to remove the trays.
While all situations are different, the treatment time with Invisalign usually ranges from one to two years. If you're focused more on aesthetics than orthodontics, you have yet another route to consider.
Porcelain Veneers
With a set of porcelain veneers, you can mask slight crookedness, gaps, or misalignment along your front teeth. The thin shells are custom-designed by your dentist and crafted at an in-network lab. When they return, your dentist will permanently bond them in place. The entire process, which typically takes a couple of weeks and two-to-three visits to complete, will send you back into the world looking like a totally renewed person.
If you want to learn more about the available methods to fix your teeth, whether the focus is orthodontics in Prince Albert or an aesthetically centered treatment, contact your local dentist to request a visit. No matter which route you choose, the result will be the smile of your dreams!
About the Author
Dr. Jerry Janzen earned his dental degree from the University of Saskatchewan. He has also extensively studied functional orthodontics (particularly Invisalign) and myofunctional orthodontics. Dr. Janzen helps his patients smile with confidence by providing traditional orthodontics, Invisalign and porcelain veneers at his private practice. He can be reached for more information through his website.