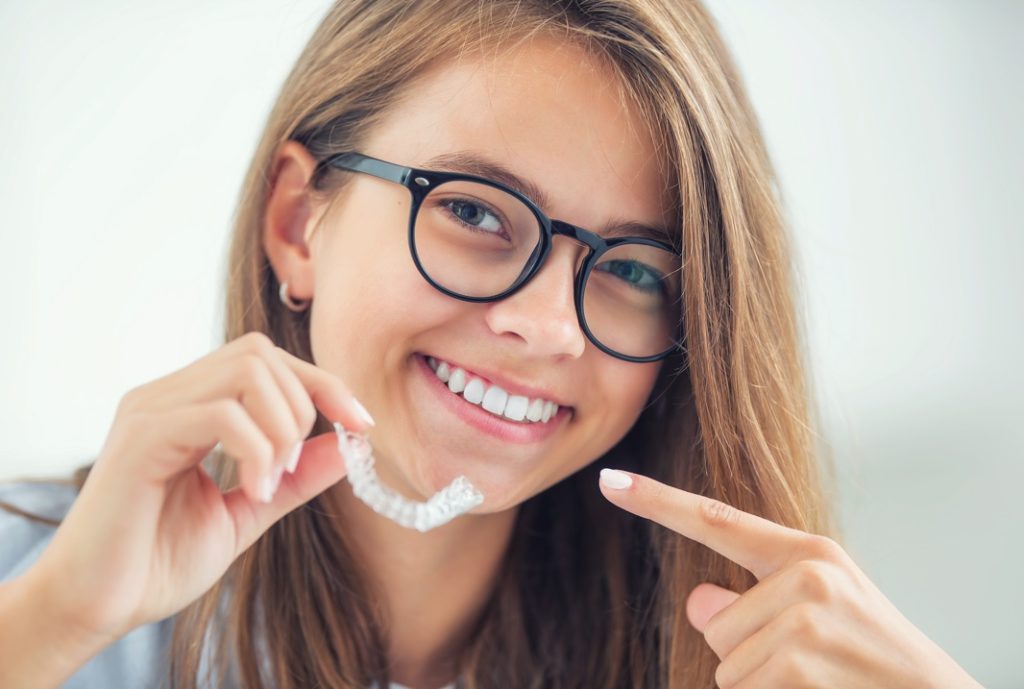 This summer is the perfect time to get started on achieving the smile you've always wanted. But it's difficult to know what the best route is to take. You know that both traditional metal braces and Invisalign can transform smiles beautifully, but which one is right for you? Continue reading to learn more about both options so you can make the best decision for your individual smile.
This method involves using clear aligners to progressively straighten the teeth. They apply gentle pressure to push your teeth into place. They have many benefits as compared to regular braces. Here are a few of them:
More Comfortable: Neither of the two options would be described as "comfortable," but Invisalign tends to use less pressure to move your teeth than traditional braces do.
Removal: You can remove your aligners at any time, which makes eating an easier experience. Because of this, you don't need to have limitations on your diet. Keep in mind that you should be wearing your aligners 20-22 hours a day to get the results you want. If you don't, the treatment can take longer.
Invisibility: As advertised in the name, Invisalign Clear Aligners are practically invisible. One thing that many people dread about getting braces is the fact that everyone can see them when you talk or smile. That's not an issue with Invisalign. No one will even know it's there.
Braces use brackets and wires to gradually guide the teeth to their new place. There are many reasons why someone might choose this method to improve their smile. They include:
More Complex Corrections: Metal braces are likely a better option for those who have severe tooth misalignment. They are securely attached to your teeth, making them more ideal for someone who requires a lot of rotation or movement.
Proven Effectiveness: This method has been used for many years and has proven itself with great results again and again.
Easy Compliance: Braces are stuck onto your teeth. Since you can't remove them yourself and disrupt the treatment, your teeth may move more effectively. If you don't feel like you can commit to wearing Invisalign 22 hours a day, traditional braces may be a better option.
Price: Braces tend to be more affordable than Invisalign.
There is no better time to gift yourself with the beautiful smile that you've always wanted. Talk to your dentist about braces and Invisalign in Prince Albert.
About the Author
Dr. Jerry Janzen provides a wide array of services at his practice in Prince Albert, SK. He received his dental degree from the University of Saskatchewan and has gained over 30 years of experience. He is a member of several professional organizations including the Saskatchewan Dental Association and the Canadian Dental Association. Dr. Janzen helps his patients achieve straighter smiles with both traditional orthodontics and Invisalign. For more information or to schedule a consultation, visit his website or call (306) 763-7841.