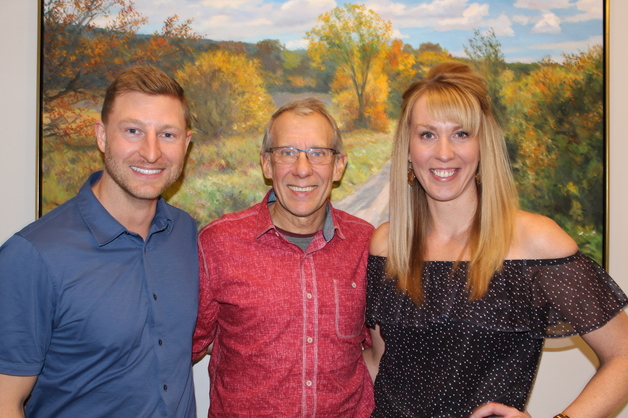 As 2020 comes to a close, the office of Dr. Jerry Janzen, Dr. Markus Wilson, and Dr. Jenna Gogolinski is pleased to announce a new name for a new year! Now known as Legacy Dental, you can still expect to receive the same great level of care in one convenient location. If you're looking for a dentist in Prince Albert who is family-friendly and offers comprehensive services for you and your loved ones, you've come to the right place! Read on to learn more about why you should choose Legacy Dental for all your oral healthcare needs.
What Has Changed?
Apart from our decision to rename our practice to Legacy Dental, our team of professionals is taking great care to follow all necessary COVID-19 guidelines and regulations to keep you safe. When you arrive at our dental office in Prince Albert, you will find we have installed Ceiling Air Filtration units in every dental operatory, ensuring the air you breathe is filtered and purified 25 times each hour.
Also, we've expanded our office hours to offer you and your family a more convenient way to achieve a healthier smile. We're now open Monday through Thursday 8 a.m. to 6 p.m. and Fridays from 8 a.m. to 2 p.m.
Why Choose Legacy Dental?
Whether you're looking for a dental home or have been coming to us for years, you will discover that even among these above-mentioned changes, we are still the same great team and are continuing to provide exceptional dental services every day. From the moment you arrive, our staff is ready to welcome you with a warm smile before escorting you to one of our many treatment rooms. During your visit, you can expect:
To receive personalized service. Our patient-first approach allows us to build a lasting relationship with you and your family. From children to seniors, we will take the time to get to know you and your loved ones as well as listen to their concerns. From there, we can deliver customized care based on each individual's needs.
To have your questions answered. No one wants to visit a dental office and never have their voice heard. At Legacy Dental, we firmly believe in listening to what it is you want out of your smile as well as answering any questions about your oral health or treatment plan.
Advanced, modern technology. At Legacy Dental, we believe in providing patients with the latest, most advanced dental technology. Why? Because it allows for greater accuracy and precision and produces life-changing results while improving the patient's experience.
An expert team of professionals. Dr. Jerry Janzen, Dr. Markus Wilson, and Dr. Jenna Gogolinski bring years of experience and training to the office each day and work together to create an atmosphere that is safe, welcoming, and comfortable.
No matter if you're searching for the right dentist in Prince Albert or are pleased to call the new Legacy Dental your home for oral healthcare, we look forward to seeing you during your next visit!
About the Author
Dr. Jerry Janzen earned his dental degree from the University of Saskatchewan in 1985. He also earned a certificate of Biblical Studies from the Columbia Bible Institute in British Columbia. Offering comprehensive care, Dr. Janzen and his team put patients first, no matter their age. No matter if your child is ready to see a dentist for the first time or you're an adult needed cosmetic treatment, we're here to help! To learn more about us, visit our website or call 1 (306) 763-7841.