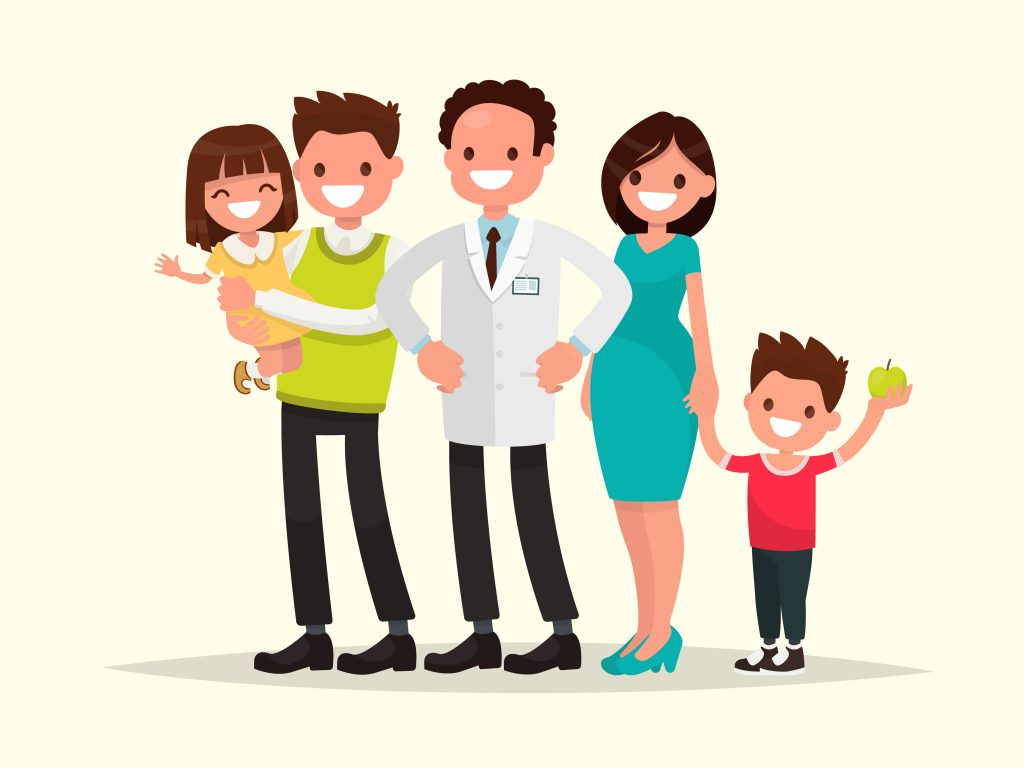 You've just had your teeth cleaned, and now it's time to pay your bill and schedule your next appointment. You're due back in six months; however, your partner must come in next week to have a cavity filled. Not only that, but your youngest must go see another dentist on the other side of town three weeks from now, which is a different office than the one your teenager visits. How are you supposed to keep track of all these logistics? Finding a family dentist for you and your loved ones might be a smart move—here are five instant benefits.
Simplified Dental Care
This is perhaps the most convenient benefit to choosing a family dentist; they can treat everyone in your household, from elder patients to toddlers, all under the same roof. This eliminates the need to visit other providers on different days and allows you to conveniently schedule your family's appointments. It also allows for continuity—seeing the same dentist each time is ideal so that the same set of eyes will always be evaluating your oral health.
Wider Range of Available Services
Family dentists provide a variety of different services in order to accommodate the many unique needs of a family. It is important that they can treat problems that occur in both older patients as well as younger patients without having to send them to another dentist. This can take a lot of the hassle out of coordinating different treatments for different people.
Accurate Record of Dental History
It's easier to keep track of your dental records if everything happens in the same office. Establishing a relationship with one dentist will keep your dental chart, as well as your family's dental charts, from being sent all over the place. This also reduces the risk of any dental issues going unnoticed or untreated—a family dentist will ensure that no vital details slip through the cracks.
Personal Relationships
As you continue to visit the same dentist's office, you and your family will invariably grow closer and more comfortable with everyone there. Building this rapport with your dentist and their staff makes it much easier to have conversations with them about dental treatment, as it will help to dispel any inherent anxiety or doubt. Plus, many dentists love getting to know their patients!
Positive Impact for Your Family
Seeing their parent in the dentist's chair getting their teeth cleaning might provide a child with the confidence they need when it comes to dental treatment. If you put a familial emphasis on good oral hygiene and regular trips to the dentist, everyone will benefit.
There are many reasons to consider a family dentist, but when weighing the potential benefits, it seems like the best choice for any household. Ensuring that your loved ones have good oral health is important, so why not do it in the simplest way possible?
About the Author
Dr. Jerry Janzen has been practicing dentistry for over 30 years and is proud to serve families in his hometown of Prince Albert. He completed his DMD at the University of Saskatchewan and has continued studying a wide variety of dental disciplines, including functional orthodontics (particularly Invisalign), myofunctional orthodontics, and endodontics. He maintains active memberships in the Saskatchewan Dental Association, the Canadian Dental Association, the International Association of Orthodontics, and the International Team for Implantology. If you would like to contact Dr. Janzen, he can be reached at his website or +1 (306) 763-7841.