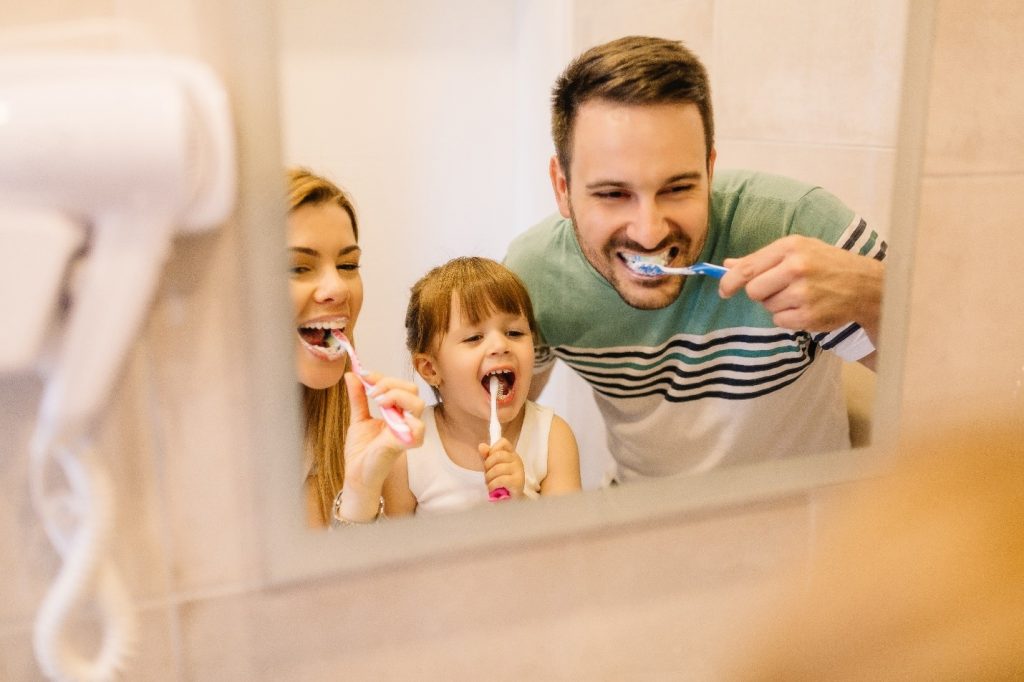 Is your child reluctant to brush and floss, perhaps even complaining or dragging their feet? Regular brushing is crucial for kids as it helps remove plaque, prevent cavities, and maintain good oral hygiene. Developing good brushing habits at a young age can also set them up for a lifetime of healthy teeth and gums. If your child is resistant to brushing and flossing their teeth, there are ways to make oral hygiene a fun and exciting experience. There are several ways that you can make cleaning their smiles more enjoyable, so read on to learn about six of them.
#1: A Dental Care Playlist
Does your child love listening to music? Transform your child's brushing routine into an exciting activity by adding some fun brush beats. Choose some of their favorite upbeat songs to play during brushing. Make sure that they are around two minutes long so your little one brushes for the recommended amount of time.
#2: Kid-Friendly Flossers
Is your child hesitant to floss because it's painful for them? Try a child-friendly flosser, such as GumChucks. They come with fun trading cards, characters, and other items to make flossing more enjoyable for your child.
#3: Let Them Pick Their Toothbrush
Getting your child involved in choosing their own toothbrush is an effective way to engage them in their oral hygiene routine. Take them to a grocery or drug store and let them pick their favorite toothbrush. One that features unique colors and fun characters will get them more interested in caring for their pearly whites.
#4: Get Fun Flavors of Toothpaste
These days, toothpaste comes in more than just mint flavor. There are now many options available, including fun flavors, like strawberry, bubble gum, and watermelon. Be sure that it has the ADA Seal of Approval or is recommended by your little one's dentist for both taste and effectiveness.
#5: Make Oral Hygiene a Family Event
Children learn by observing and imitating their parents, so it's essential to lead by example when it comes to oral hygiene. Use positive language while discussing brushing and flossing, and demonstrate good habits by doing it alongside them. This approach will encourage your child to adopt healthy dental habits that will last a lifetime.
#6: Develop a Reward System
In case your child isn't motivated by fun toothbrushes and an upbeat playlist, a great way to keep them on track is by using incentives. You can create a chart to track their consistency and print out pictures of the reward they'll get to ensure they stay focused. This will help them associate good oral hygiene with a positive outcome.
About the Practice
Legacy Dental is a leading dental practice in Prince Albert, providing a range of dental services for children. This includes routine checkups, fluoride treatments, and mouthguards. With a passion for creating healthy, happy smiles, their team of experienced dentists offers comprehensive dental care to ensure optimal oral health for your child. For more information on the children's dental services offered at Legacy Dental or to schedule an appointment with their skilled team, visit their website or call their office at 306-763-7841.