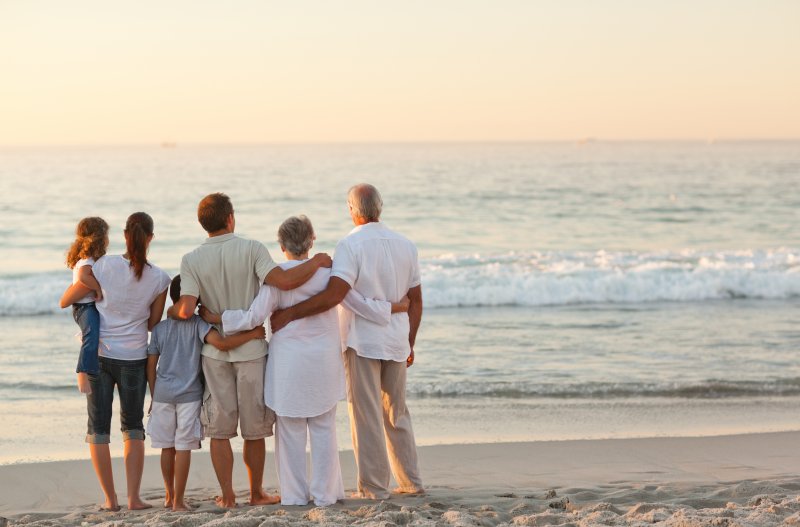 Summer is finally here in full swing, and now that your kids are out of school, you may want to use this time to go on a fun family vacation. No matter where you go, however, there are a few things you'll carry with you—like your teeth!
It's generally a good idea to see your dentist for a checkup before you go on vacation. Here's why that is.
1. You'll Be Able to Enjoy the Food
When traveling somewhere, one of the best parts is being able to enjoy new kinds of food. As difficult as it can be to get your kids to expand their palate, they may even be able to find a new favorite meal.
However, cavities and gum disease can take all the fun out of eating, so if your family is suffering from oral health problems, that's likely going to hinder their ability to enjoy their meals to the fullest. By making a trip to the dentist before you go, you can treat these issues and make the most of your vacation.
2. You'll Prevent Any Unfortunate Dental Emergencies
One of the hazards of traveling is that all of the health professionals you know and trust are back home, far out of reach. That means that if someone in your family winds up with a dental emergency, you'll have to scramble to find a dentist as quickly as possible.
By having your dentist check on your teeth before you go, you can not only avoid taking time out of your vacation to handle dental work, you can talk to someone you know.
3. You Can Make a Good Impression
New places mean new people, so when you're traveling you have the opportunity to make plenty of first impressions.
When you see your dentist for a routine cleaning, they'll finish the appointment by polishing any of the surface stains off of your teeth. That way, you'll be able to look your best for everyone you meet, giving you the confidence to start on the right foot.
About Our Practice
At Legacy Dental, we're proud to say that we care deeply about the health and happiness of our patients. That shows both in the quality of care that we provide them and in our impeccable chairside manner. Whether you need care for yourself or your family, a checkup or a complete smile makeover, we do everything that we can to ensure that all of your needs are met.
If you have any questions about how to care for your oral health over summer vacation, we can be reached at our website or by phone at 306-763-7841.