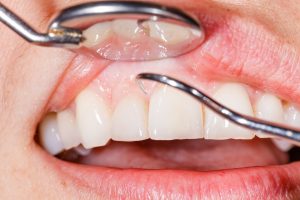 Your toothbrush and floss are the most important tools you have at home to combat cavities and gum disease. However, they can't clean everywhere in your mouth and oral health issues can still occur. The American Dental Association recommends a cleaning and checkup every 6 months, but 35% of adults never see a dentist. People delay dental care for many reasons, but it's never too late to commit to your oral health. If it's been a while since your last preventive appointment, here's what you can expect 
Review Personal Information
Besides your name, address, and phone number, your dental team will also need your insurance information. Bring a form ID and your dental insurance card with you to your appointment.
Discuss Medical History
Your oral and general health are closely connected. Your dental team will review your medical history for your safety and personalized treatments. Don't forget to tell them about any medications or supplements you're taking, whether prescribed or over-the-counter.
Dental Cleaning with Hygienist
Your dental hygienist will clean and polish your teeth using special instruments. They will also learn more about your brushing and flossing habits to make suggestions to keep your teeth and gums healthy between your regular appointments. Your dental hygienist is also the first person to get a look at your mouth to report anything concerning to your dentist.
Digital X-rays
A member of your dental team will take digital X-rays of your mouth. Your dentist will use the detailed images to look for any issues that may be hidden below the surface. They will have a complete picture of your dental health to ensure nothing is overlooked.
Comprehensive Dental Checkup
Your dentist will examine your mouth, neck, jaw, and oral structures to look for any abnormalities. They will also conduct an oral cancer screening. Your dentist will discuss their findings with you and answer any questions.
Recommended Treatments
Your dentist may recommend additional treatments, especially if it has been a while since your last appointment, like a filling, deep cleaning, or fluoride varnish. Don't delay any dental work because a small issue can turn into a big problem if you wait.
Regular dental care supports the mouth and body connection. You'll invest in a healthy, beautiful smile while promoting your overall wellness.
About Dr. Jerry Janzen
Dr. Janzen earned his dental degree from the University of Saskatchewan and has regularly continued his training in orthodontics, endodontics, dental implants, and many other specialties. He is affiliated with several professional organizations, including the Canadian Dental Association. Request an appointment through his website or call (306) 802-4578.