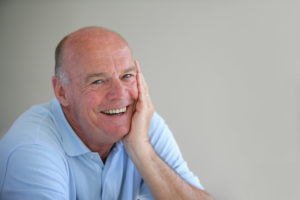 In the past, when patients were missing two to three teeth, a common treatment option was to have a dental bridge placed. With the advancements in dentistry, there is now a better way to replace your missing teeth – with an implant supported bridge in Prince Albert. You're wondering, though, "What's the difference between the two forms of treatment?" Read on to find out!
What is a Dental Bridge?
A dental bridge is an appliance that replaces teeth that are missing in a series. The traditional method includes the following components:
The Dental Bridge – The bridge is an apparatus that holds two or more porcelain crowns to create a single appliance that spans the space where you are missing teeth.
The Crowns/Abutments – The bridge will usually be attached to the crowns (the part of the tooth that sits above the gum line). Thus, your surrounding teeth will act as abutments or anchors to keep your bridge secure.
Your dentist will shape the surrounding teeth so they will fit properly with the bridge and create as natural a look as possible.
Why the Implant Supported Bridge is Different
The main difference between an implant supported bridge and the traditional method is that the latter sits above the gum line and provides limited support for your jawbone. The implant supported bridge, though, is the answer for patients who need more support and are concerned with maintaining their other teeth.
That's because it incorporates a dental implant into its construction. This welcomed addition does more than just provide an aesthetic improvement; it provides the tension necessary to trigger the production of new bone cells.
What is the Dental Implant?
We've discussed how the dental implant in Prince Albert enhances the effectiveness of a dental bridge, but what exactly is the implant? It's a surgically inserted titanium post that is affixed to your underlying jawbone and will fuse with the same over time. This creates a sound foundation that supports both a dental bridge restoration and your entire facial structure.
Are You the Right Candidate?
To determine whether an implant supported bridge is a good fit for you, contact your local dentist to schedule a visit. While there, the professional will thoroughly examine your teeth, gums and underlying bone to make sure the procedure will work well for you.
With the expert help of your dentist, you can soon enjoy a smile that is both functional and aesthetically appealing!
About the Author
Dr. Jerry Janzen is a graduate of the University of Saskatchwan and has three decades of experience practicing dentistry. Although he is highly knowledgeable and experienced, he still strives to learn more, which is why he is affiliated with the Kois Center of Clinical Excellence. Dr. Janzen helps patients regain the full use of their teeth and prevent bone loss with implant supported bridges at his private practice. He can be reached for more information through his website.